#1 Appliance Repair in Costa Mesa CA | Professional & Cost Effective | All Brands
5-star rated appliance repair in Costa Mesa, CA. We offer same-day service in almost 100% of cases. No cancellation fees, no obligations. Trust professionals!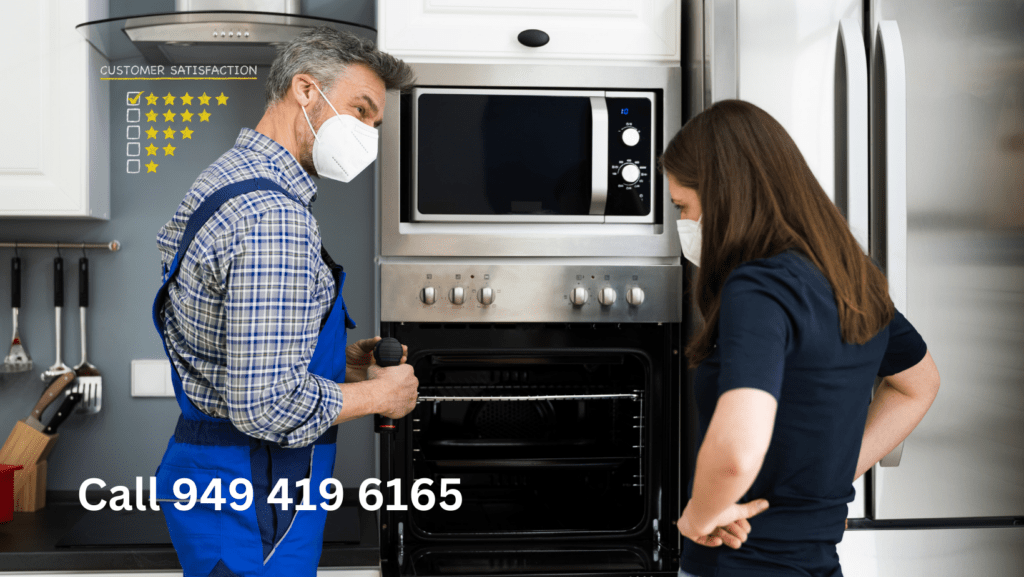 My Appliance Crew offers same-day appliance repair in Costa Mesa, CA for all appliance brands, including Electrolux, LG, GE, Whirlpool, Kenmore, Maytag, Kitchenaid, Frigidaire, Samsung, Bosch, Thermador, Sub Zero, Miele, and others. Our certified techs can repair all major appliances, including refrigerators, washers, dryers, ovens, and stovetops.
All labor and parts are covered with a 6-month warranty. An extended 1-year warranty is also available for original parts.
We are an official appliance repair provider for the Orange County Fire Authority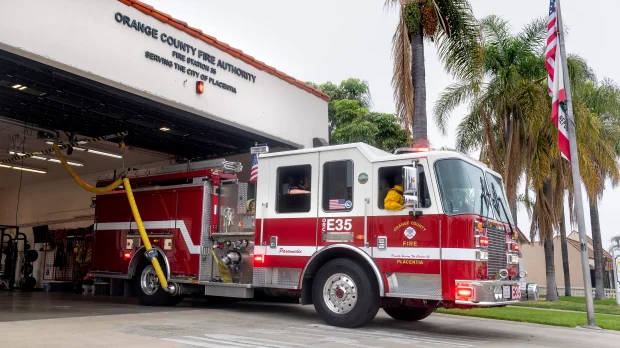 Fast, easy and professional - excellent experience!
Tim is honest and quick to respond to your washing machine needs great guy.
Lauretta Rustad
2023-10-30
I had a bad leak start recently from my washing machine on the second story that created significant water damage in my garage. My Appliance Crew was the only company in Orange County I was able to find working on a weekend on my day off of work and I couldn't have been happier with the service. They responded right away to my call inquiring for help and were able to have someone out just a few hours later. Tim was able to diagnose the problem quickly and was very friendly to work with. He had the necessary part with him and we were able to stop this damage from becoming even more problematic. I will definitely be saving this company's number for the next time I need emergency help and recommending him to my family and neighbors!
Aaron Schroder
2023-10-19
Saturday night my washing machine broke, by Sunday night it was fixed! We had an OE error code on our LG washer indicating a draining issue. I called the team Sunday morning for help and 4 hours later they arrived. After only an hour on-site, the problem was fixed. Shoutout to Tim B and the rest of the team for excellent support!
Very professional and thorough.
Robert Langworthy
2023-09-11
Tim B was exceptional in both service and professionalism 👍
My Appliance Crew did a great job on fixing my refrigerator. Arthur did a very thorough job on fixing my appliance. Thank You to Arthur and Tim for great service!!
Tim was very knowledgeable and very easy to work with.
Why Choose Us for Appliance Repair in Costa Mesa CA?
Consumer-oriented service
When you call us at 949 419 6165, our friendly staff will collect your information and schedule a service appointment for appliance repair in Costa Mesa CA for the same day.
We have 2-hour appointment windows that are 1 hour shorter than the market average.
We send appointment confirmation notices to your phone or email. When our technician is en route, we'll send you another notification so you won`t have to wait for the tech half of the day.
Any inquiries about existing orders will be promptly addressed and returned on the same day.
Skilled Appliance Repair Experts
Our technicians have at least 5+ years of experience and a deep understanding of mechanics and electronics.
Modern appliances are complex machines that constantly evolve. It's important to ensure that your appliance repair technicians stay up-to-date and are ready for new challenges. That's why our experts attend professional seminars and participate in expert communities, such as Appliantology and the United Servicers Association.
We use factory service manuals and OEM parts to ensure the best results, providing you with confidence in the long-lasting performance of your repaired appliances.
Local Appliance Repair Near You
We are not a big corporation, we are a small local business in Orange County, dedicated to best serving our neighbor's community and providing superb appliance repair. That`s why reputation matters for us and we strive to give you the best service experience possible.
You can be 100% sure that we fix your appliance or you won`t pay!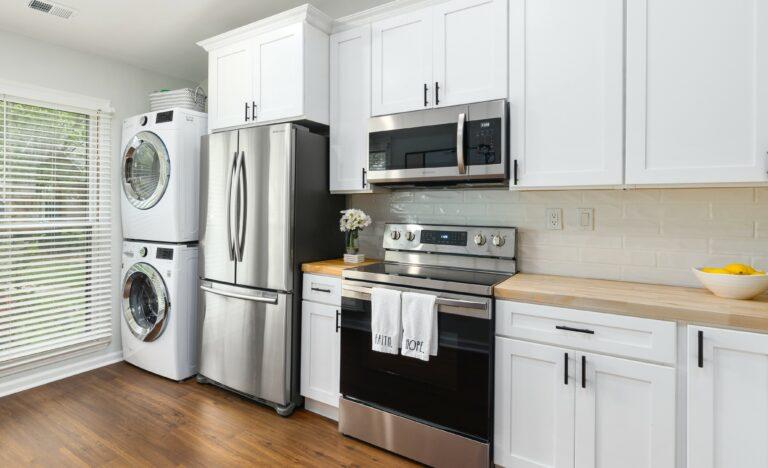 Prices For Appliance Repair in Costa Mesa, CA
$95
Base service Call
The $95 fee is for the service fee for traveling and a full diagnostic of the appliance with a written service sheet
Contact Us
Make An Appointment For Appliance Repair Near You in Costa Mesa, CA
We have 100% appointments as soon as the same day. Scheduling time is 2 minutes or less.
Call us for a quote today!
949 419 6165
Recent appliance repairs in Costa Mesa CA. Thermador range repair.
The Thermador range PRG366WG stopped operating after a spillover. All functions ceased working, except for the two middle burners. The oven won't come on, there's no display and even the light in the oven isn't working.
Thermador appliances, made in Germany, are akin to BMW cars (meaning they are complex machines) and should be treated accordingly. This particular unit has different types of stovetop burners, although they all look the same. The far-right and far-left burners are XLO burners that have dedicated gas solenoid valves, allowing consumers to cook on an extremely slow flame (simmer mode performed by solenoid pulsating). All of them are controlled by the computer, while the two middle burners are just regular burners with the flame rectification system working separately from the main computer and software.
It's logical to suspect the main control board to be the cause of the failure. However, the spill-over occurred at the front of the stove, and the main computer wasn't visually damaged. After thorough inspection and testing of all AC and DC voltages using Thermador service documentation, the technician found the display module and main control board to be internally (electronically) failed.
All the OEM parts were installed, and the Thermador range has been successfully repaired.
FAQ Appliance Repair in Costa Mesa CA
Do you do same-day appliance repair in Costa Mesa, CA?

Yes, we can provide almost a 100% same-day appointment rate for all Costa Mesa CA locations.
What kind of discounts you offer?

All new customers get at least $25 off any appliance repair in Costa Mesa CA. We also have discounts for seniors, military, and state workers.
How fast you can repair my appliance in Costa Mesa, CA?

We have trucks and vans stocked with all common appliance parts. Almost 80% of all repairs can be done during the initial visit. Sometimes we need to order/pick up the part from the supplier. It either can be done within 24 hours or in the next several days, depending on the customer's schedule and preferences.
Also, check out our blog! Helpful information from our tech working in appliance repair in Orange County and Costa Mesa, CA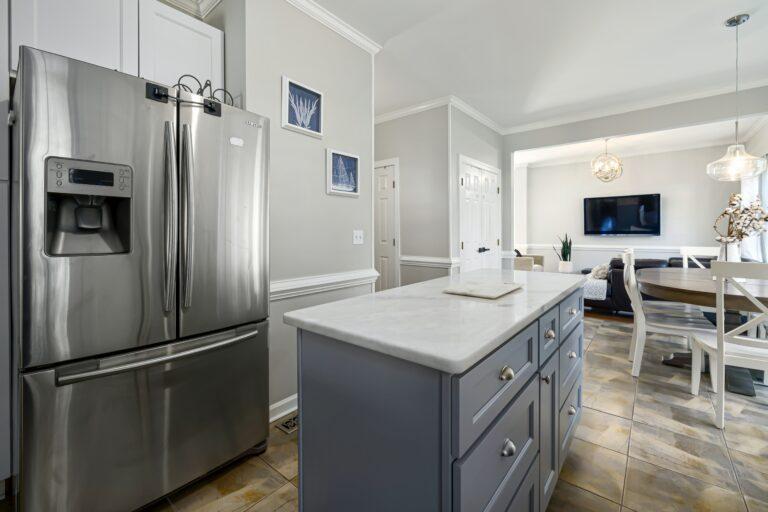 An Orange County resident living in Ladera Ranch is accusing Samsung of manufacturing unreliable and malfunctioning refrigerators. This individual is unlikely to be alone, given the popularity of Samsung appliances in Orange County. USA Today has published an article regarding Samsung Corporation, specifically focusing on the issues with their refrigerators. As the article states, "Hundreds…