Kenmore Appliance Repair in Orange County, CA | Professional & Certified
BEAR-licensed, EPA-certified Kenmore repair experts you can trust. Immediate response. 2 minutes scheduling time.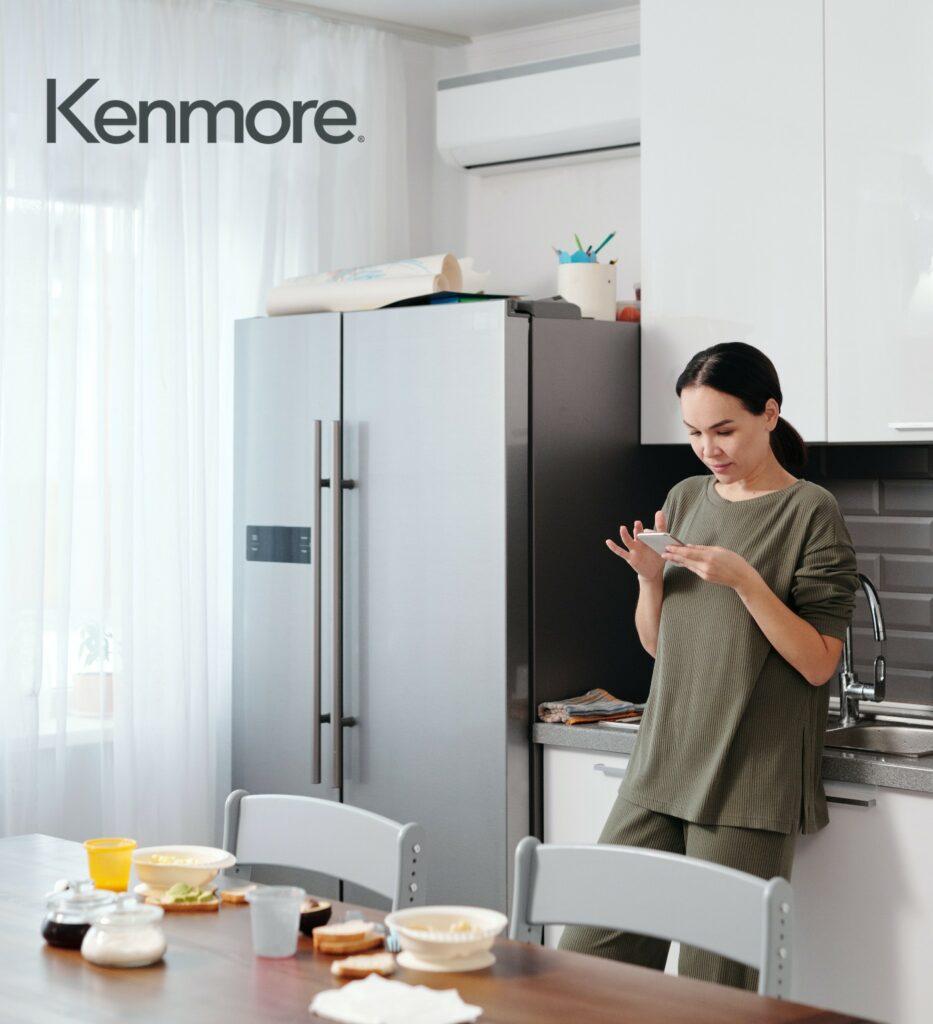 Hello! My Appliance Crew is offering prompt and reliable Kenmore appliance repair service in Orange County, CA. We work all over the county, so whether you live in Anaheim or San Clemente, Yorba Linda, or Huntington Beach, we got you covered!
We reliably repair Kenmore refrigerators, ranges, ovens, washing machines, dryers, dishwashers, and more. We offer almost 100% of appointments as fast as the same day, and there is no wait on hold when you call us.
All labor and parts are covered with a 3-month warranty. An extended 1-year warranty is also available for original parts.
Proud to be selected as an official appliance repair provider for the Orange County Fire Authority!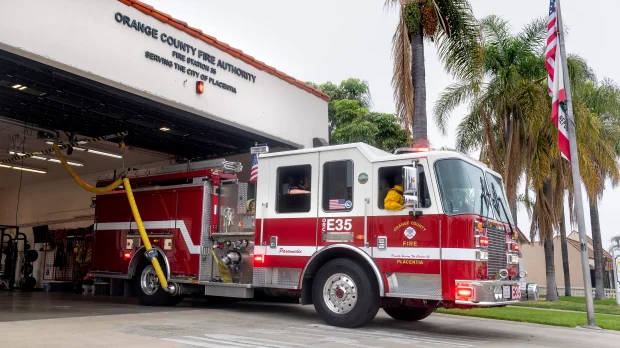 Robert Langworthy
2023-09-11
Tim B was exceptional in both service and professionalism 👍
My Appliance Crew did a great job on fixing my refrigerator. Arthur did a very thorough job on fixing my appliance. Thank You to Arthur and Tim for great service!!
Tim was very knowledgeable and very easy to work with.
Sunday morning I noticed the freezer in my refrigerator wasn't working. I phoned My Appliance Crew since they were fairly local and open Sunday. Tim T showed up at 3:00, diagnosed the problem to be the control board. He left at 4:10 saying he would be back if he could find the part. He came back at 6:50, installed the panel but found the fan wasn't working, he left at 7:30. Came back Monday at 11:40, installed the fan and double checked that everything was working. He didn't charge me for the second part or coming back the 2nd day. Very impressed with the quick service, especially on a Sunday. Thank you Tim. <>
Aminzhan Mukashev
2023-07-20
I got my KitchenAid fridge warming up right after we went grocery shopping at Costco. I couldn't believe it happened just like that! I started searching on Google to find someone to fix my fridge and save the $300 worth of food. Luckily, I found this company and Andrew was able to came on the same day. He diagnosed and fixed the fridge in about an hour. It was bad fan. Thank you so much, Andrew! Stay cool!
I called about my Jenair refrigerator, was having trouble getting freezer to close correctly after I had taken off door to move refrigerator up my stairs. After sending pictures to Robert he immediately contacted ME back explaining over the phone what problem was AND how to fix it! NOT ONLY WAS ROBERT ABLE TO GUIDE ME OVER PHONE, BUT I WAS ALSO ABLE TO SAVE A COUPLE HUNDRED DOLLARS!!! HIGHLY RECOMMEND TO ANYONE A
Janet Hinkston
2023-05-21
My refrigerator was not working. I was going to buy a new one but decided to try to repair it first. Turns out it was a better choice.
George Kosearas
2023-05-09
REPRESENTATIVE WAS PROFESSIONAL and did a good job
Why choose us? Because we have been servicing Kenmore appliances in Orange County, CA for many years, and we are familiar with all the tips and tricks related to the subject.
First and foremost, it's essential to understand that there is no specific "Kenmore" manufacturer. Kenmore appliances are actually relabeled appliances from various manufacturers with the Kenmore badge. Identifying the manufacturer behind the model number can be tricky as Kenmore doesn't provide such information for obvious reasons. However, our experienced appliance repair technicians can reliably identify the manufacturer and treat the particular Kenmore appliance accordingly.
Sometimes, you don't even need to take the unit apart to determine the truth. For instance:
If a Kenmore front-load washer is throwing LE, OE, and AE errors, it's an LG-made Kenmore.
When a Kenmore top-load washer doesn't have a display and instead has 7 LEDs on the panel, it's a Whirlpool-made washer.
If a Kenmore refrigerator is showing the SY error code and getting warm, it's an Electrolux (Frigidaire) made Kenmore refrigerator.
So, whether you need Kenmore refrigerator repair or Kenmore dryer repair, you can trust us because we have experts who know all about various manufacturers, such as Electrolux and LG. We understand that it can be quite confusing, but we are here to help!
For many years, My Appliance Crew has been providing exceptional Kenmore appliance repair services, no matter the true manufacturer of your Kenmore appliance. All of our appliance repair experts are trained to work on all major appliances made by well-known brands.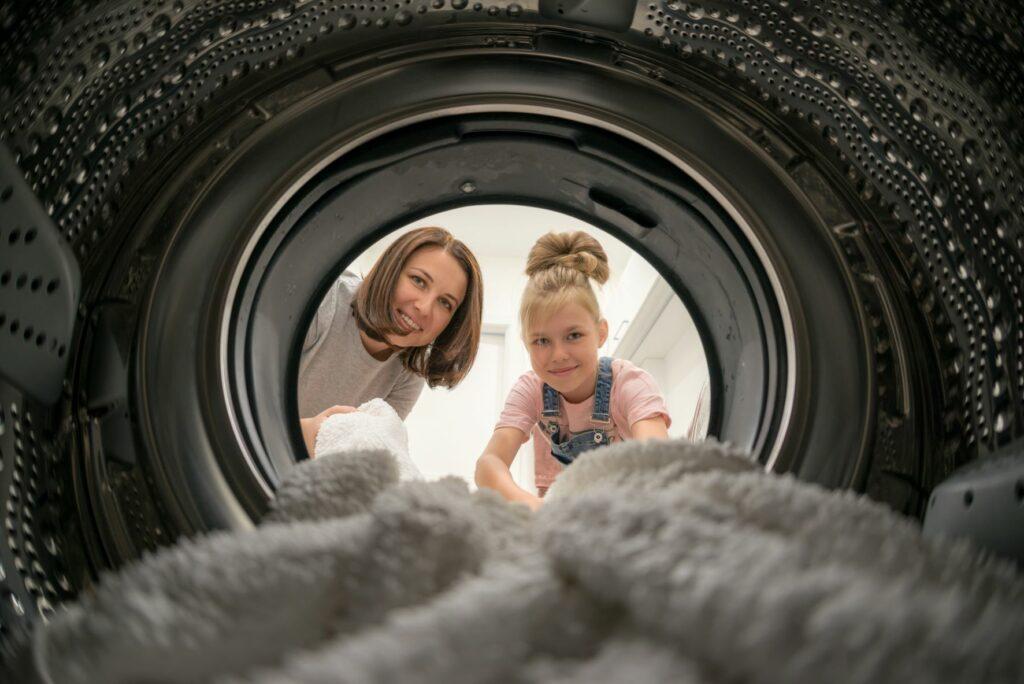 Prices For Our Services for Kenmore Appliance Repair in Orange County, CA
$95
Base service Call
The $95 fee is for the service fee for traveling and a full diagnostic of the appliance with a written service sheet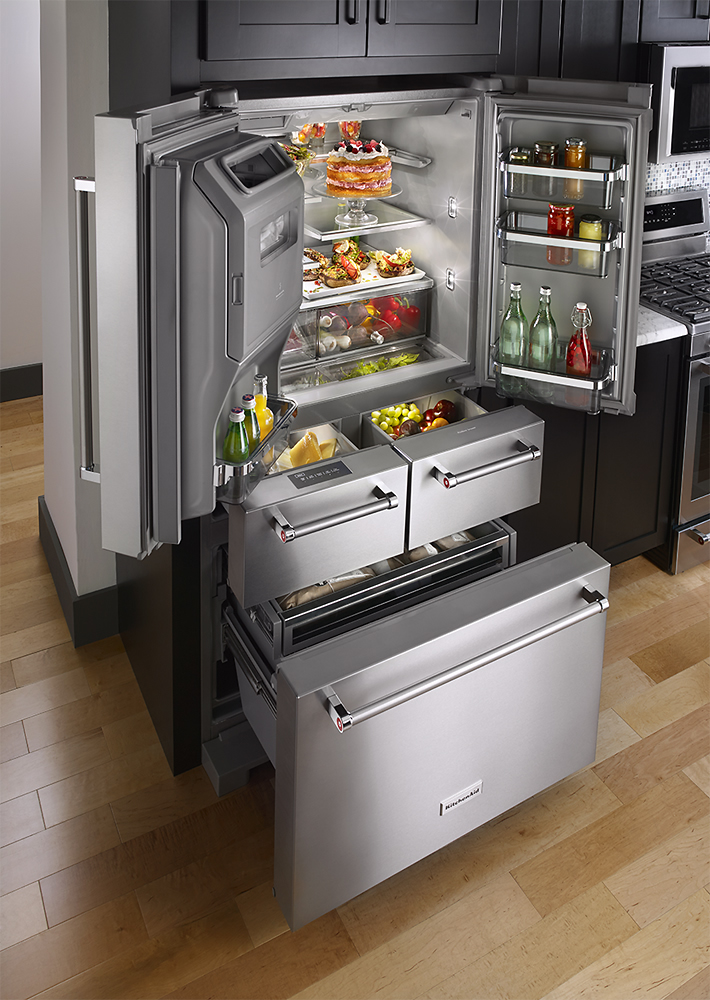 We can't imagine modern life without a refrigerator. It not only cools groceries but also serves as a food hub for the entire household. In a way, it's a mini domestic grocery store with immediate access to every delicious and fresh piece of food.
That's why when a refrigerator breaks down, it's a complete disaster for the family. Things that are otherwise taken for granted cannot be executed anymore. For instance, it's not possible to purchase yogurt and have it fresh the next day without a refrigerator. No ice, no frozen pizzas, not even cold drinks. And sometimes, if the medicine is kept in the fridge, the situation becomes even more serious and time-sensitive.
We understand the importance of the refrigerator in every home and offer real same-day service appointments for Kenmore refrigerator repairs in any corner of Orange County, CA. Whether it's a weekday or weekend, a regular day or holiday, our EPA-certified refrigerator experts are ready to help.
Call us today at 949 419 6165, or book your appointment online for Kenmore refrigerator repair in Orange County, CA.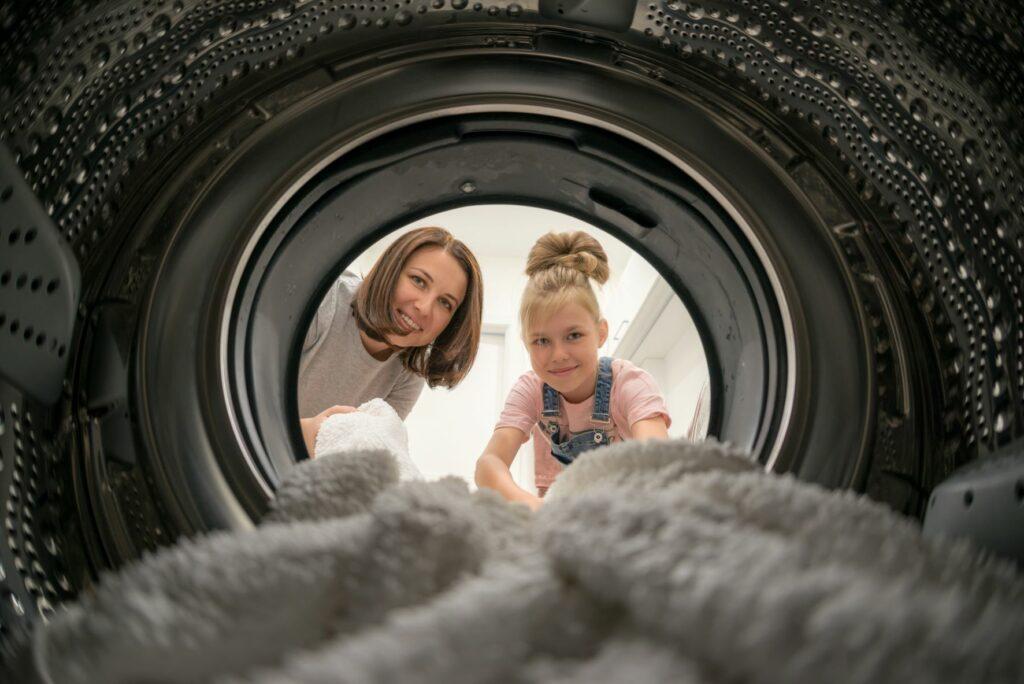 What changed history the most? Aviation? Internet? How about washing machines? Since the end of 19-century washers were becoming more and more popular amongst households, releasing a lot of women`s time and energy. And then the women changed the whole world!
So let`s keep things that way by repairing broken Kenmore washing machines and dryers as fast as possible. We fix front and top-load washers, as well as laundry centers, stackable setups, and gas and electric dryers.
Just call today or book online to get the best Kenmore washing machine or dryer repair in Orange County, CA.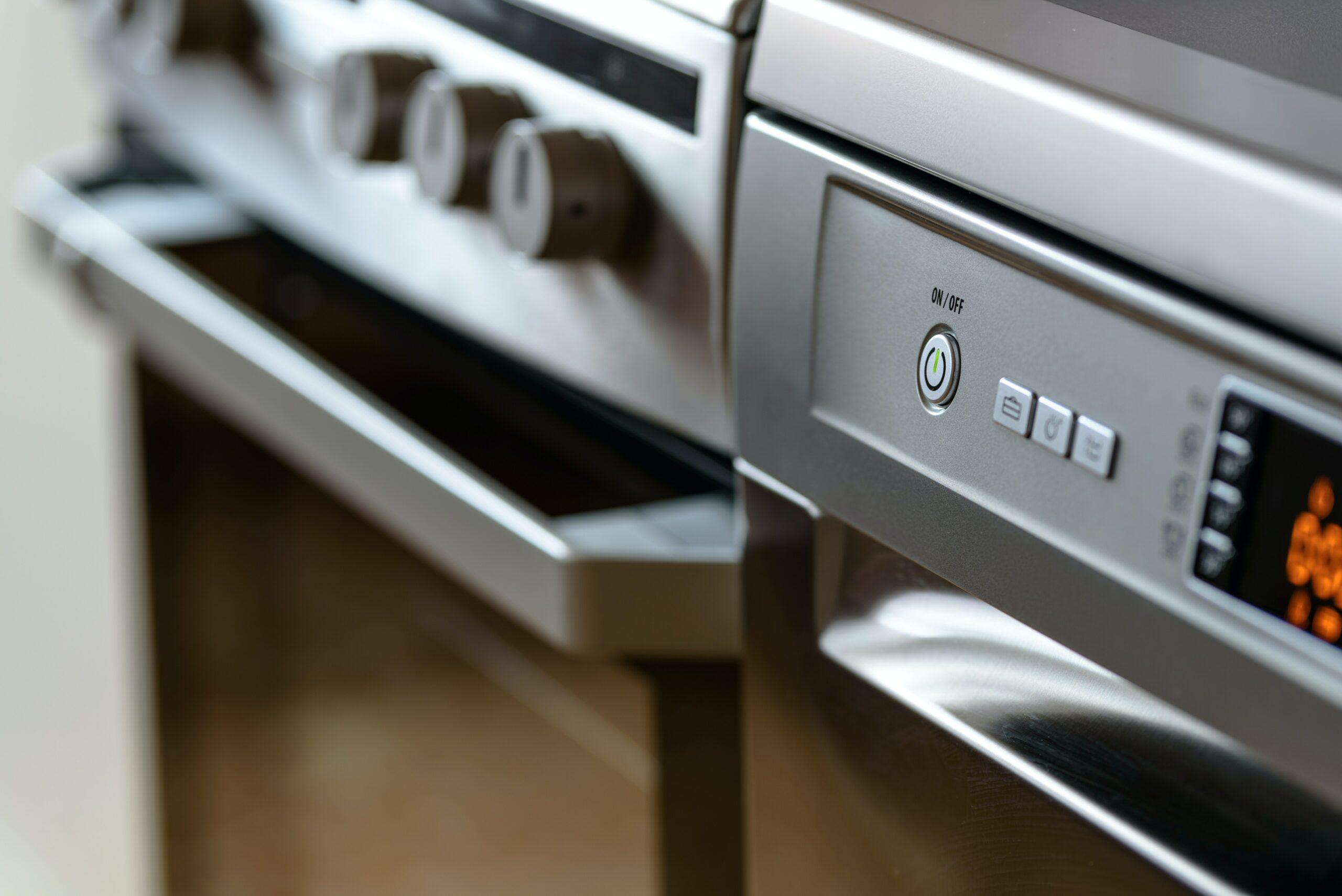 What is the kitchen all about? Ranges, of course. Since the time when ancient people managed to get a fire in their caves, every house has had a fire we built home around. It`s like the soul of the house, in a sense.
We are here to help save that feeling. Our company can repair any ranges, no matter how old they are. We fix Kenmore gas and electric stoves, standalone ranges, and built-in ovens in Orange County, CA. Just dial our number or book an appointment online, and we will be glad to help you with range, oven, and cooktop repairs.
Contact Us
Make An Appointment For Kenmore Appliance Repair in Orange County, CA
We have 100% appointments as soon as the same day. Scheduling time is 2 minutes or less.
Call us for a quote today!
949 419 6165
Do you do same-day Kenmore repairs?

Yes, we offer almost a 100% same-day appointment rate for all Orange County cities.
What kind of discounts you may offer?

All new customers get at least $25 off any Kenmore appliance repair. We also have discounts for seniors, military, and state workers.
How fast you can repair my Kenmore?
We have trucks and vans stocked with all common appliance parts. Almost 80% of all repairs can be done during the initial visit. Sometimes we need to order/pick up the part from the supplier. It either can be done within 24 hours or in the next several days, depending on the customer's schedule and preferences.
Also, check out our blog! Helpful information from our appliance repair pros working in Newport Beach, CA.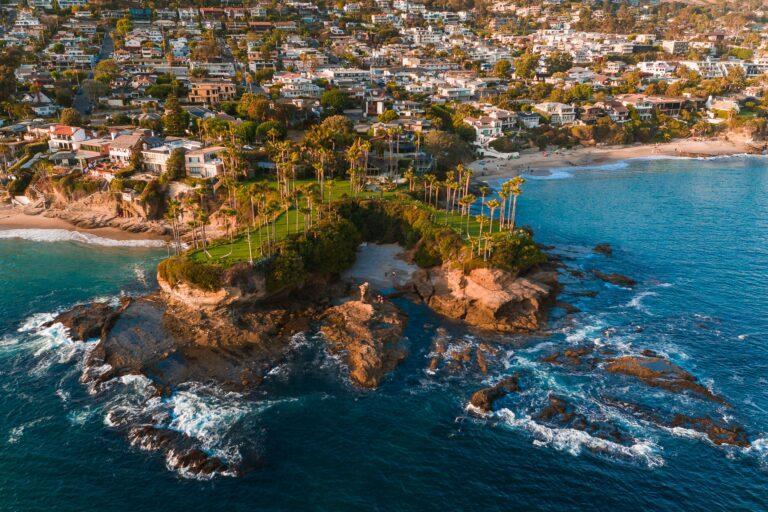 Choosing the best appliance repair company in Orange County might not be an easy task. It's a good idea to stick with the same business once you find a good one, but there are hundreds of service companies out there. Since there are so many, only a few have recognizable (or memorable) names. Do you…