Never trust Kenmore appliances
Why should you never trust  Kenmore appliances?
My Appliance Crew provides Kenmore appliance repair in Orange County, CA. We repair Kenmore refrigerators, dryers, washers, ovens, ranges, dishwashers, and more – any Kenmore appliances in general. Whether you need appliance repair in Irvine, CA; Newport Beach, CA; Anaheim, CA, or any other city -we can do it as soon as the same day. 
And now let us tell the story behind Kenmore brand because all the Kenmores are quite different. 
Kenmore is well known as one of the oldest American appliance brands. According to Wikipedia, the first Kenmore washing machine was introduced in 1927, so in 2027 it will celebrate its hundred-year anniversary. The thing, however, is that Kenmore appliances are not Kenmore anymore. Formally, yes, they carry the Kenmore names, but all of them are just relabeled LG-s, Whirlpools, Electrolux-es, Samsungs, Bosches, and even Daewoos (if you ever heard of it) sold by Sears.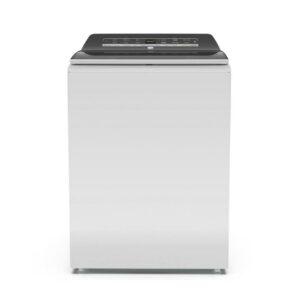 It`s not a secret, after all. But surprisingly, a lot of people still think that when they purchase Kenmore, they get "real American Kenmore". No, they don`t.
The problem is not that Kenmore appliances are bad, the problem is that when you buy Kenmore, you don`t know what you are getting. That means Kenmore appliance repair is also differentiated from unit to unit. 
For instance, the majority of modern Kenmore Elite refrigerators were made by LG. As appliance repairmen, we have been dealing with a lot of compressor faults on these units in recent years. But almost none of our customers was aware that it`s Kenmore made by LG, which is widely and sadly known for its linear inverter compressor failure rate.
Moreover, LG covers linear refrigerators with a 10-year warranty for compressors and 5 years for labor.
In the meantime, Kenmore provides only a 1-year warranty for exactly the same labor. After a year, the customer has to pay for compressor replacement out of his pocket. So why prefer Kenmore over LG, if it`s the same refrigerator, just with worse warranty coverage?
Let`s pretend that you just irrationally like the Kenmore brand and want all appliances to be Kenmore,  even if it`s LG. Are you getting the whole LG-made appliance bundle? No.
Kenmore's top load washer might be Whirlpool or it might be GE. The range may appear to be Samsung. The dishwasher – Electrolux, and so on.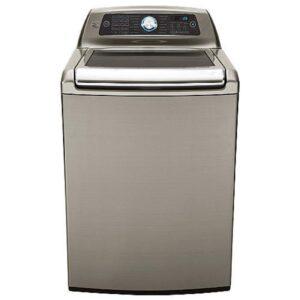 The main problem, however, it`s not badge engineering, but the unpredictability of the future of these appliances. Back in the early 2000-s a lot of Kenmore refrigerators were made by Korean manufacturer Daewoo. In general, these are pretty functional and reliable units. But if they break nowadays, there are few to zero chances that somebody would repair them. Now Daewoo is out of the North American market and there is no chance to purchase parts for Daewoo-made refrigerators.
In other words, you may have a "regular Kenmore appliance" that nobody can take care of because this unit is something you never knew existed.
Finally, we don`t convince anybody not to buy Kenmore appliances, but consumers deserve the right to know the backside of the story.
And remember, if you need Kenmore appliance repair service in Orange County, CA, no matter what manufacturer is behind the curtain,  you may call My Appliance Crew at 949 419 6165 or book the service online.