#1 Sub-Zero Refrigerator Repair in Orange County, CA
We provide same-day Sub-Zero refrigerator repair in Orange County CA. Licensed and trained appliance engineers. Professional diagnosis & repair. Trust professionals!
Professional & Certified Sub-Zero Refrigerator Repair in Orange County CA
My Appliance Crew offers professional repairs for any Sub-Zero refrigerators, including built-in side-by-side units, freezers, fridges, and wine coolers. We can repair any issue, even the complex sealed system issues with compressors, freon leaks, sealed system contaminations, and so on.
Licensed by the BEAR and certified by the US Environmental Protection Agency. Member of the United Appliance Servicers Association.
Proud to be selected as an official appliance repair provider for the Orange County Fire Authority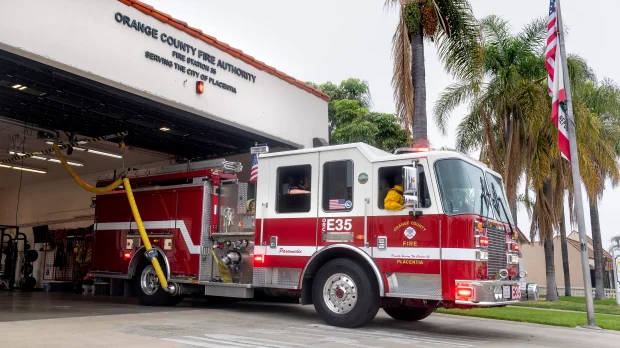 Fast, easy and professional - excellent experience!
Tim is honest and quick to respond to your washing machine needs great guy.
Lauretta Rustad
2023-10-30
I had a bad leak start recently from my washing machine on the second story that created significant water damage in my garage. My Appliance Crew was the only company in Orange County I was able to find working on a weekend on my day off of work and I couldn't have been happier with the service. They responded right away to my call inquiring for help and were able to have someone out just a few hours later. Tim was able to diagnose the problem quickly and was very friendly to work with. He had the necessary part with him and we were able to stop this damage from becoming even more problematic. I will definitely be saving this company's number for the next time I need emergency help and recommending him to my family and neighbors!
Aaron Schroder
2023-10-19
Saturday night my washing machine broke, by Sunday night it was fixed! We had an OE error code on our LG washer indicating a draining issue. I called the team Sunday morning for help and 4 hours later they arrived. After only an hour on-site, the problem was fixed. Shoutout to Tim B and the rest of the team for excellent support!
Very professional and thorough.
Robert Langworthy
2023-09-11
Tim B was exceptional in both service and professionalism 👍
My Appliance Crew did a great job on fixing my refrigerator. Arthur did a very thorough job on fixing my appliance. Thank You to Arthur and Tim for great service!!
Tim was very knowledgeable and very easy to work with.
Why choose us for Sub-Zero refrigerator repair in Orange County, CA?
Customer-focused service
When you call us at 949 419 6165, our friendly staff will collect your information and schedule an appointment for your Sub-Zero refrigerator repair the same day.
We send appointment notifications to your preferred method, be it your phone or email. When our technician is en route, we'll send you another notification so you won't have to guess when the tech arrives.
Any inquiries about existing orders will be promptly addressed and returned on the same day.
Skilled Sub-Zero Repair Experts
Sub-Zero refrigerators are high-end appliances that require a certain level of proficiency and technical knowledge from the tech. Our technicians have several years of experience and a deep understanding of mechanics and electronics in Sub-Zero refrigerators, including newer models with advanced technologies.
It's important to have your Sub-Zero repair technicians stay up to date. That's why our experts attend professional seminars and participate in expert communities, such as Appliantology and the United Servicers Association.
We use factory service manuals and OEM parts to ensure the best results, providing you with confidence in the long-lasting performance of your repaired Sub-Zero refrigerator.
Local Orange County CA Business
We are not a big corporation, we are a small local business dedicated to best serving our neighbor's community. That`s why reputation matters for us and we strive to give you the best service experience.
You can be 100% sure that we fix your Sub-Zero refrigerator or you don`t pay.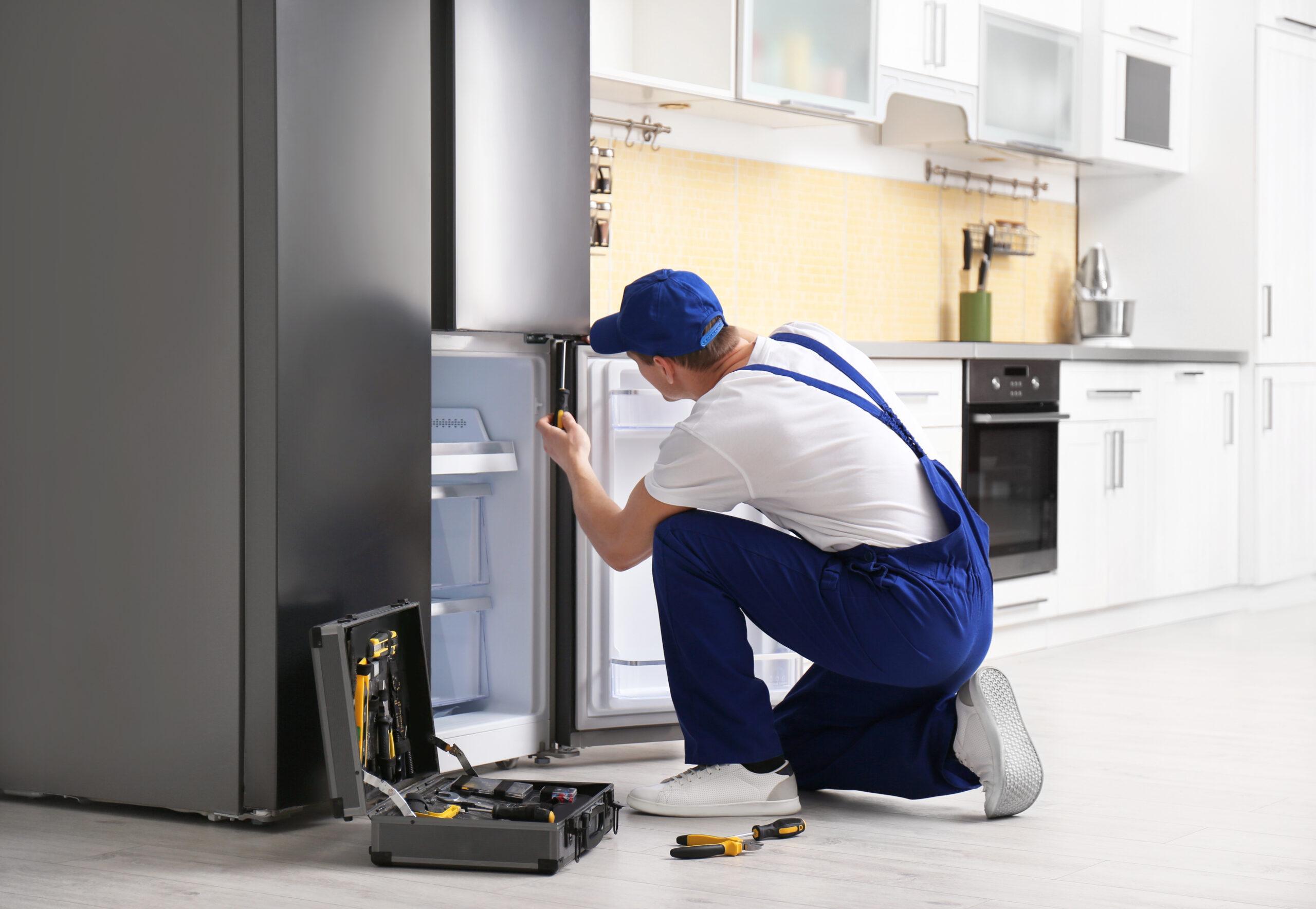 Sub-Zero refrigerator diagnostic service fee
$125
service Call Fee
The $125 fee is for the service fee for traveling and a full diagnostic of the Sub-Zero appliance with a written service sheet
Fix Sub-Zero Refrigerator Near Me in Orange County CA. Same Day Appointments.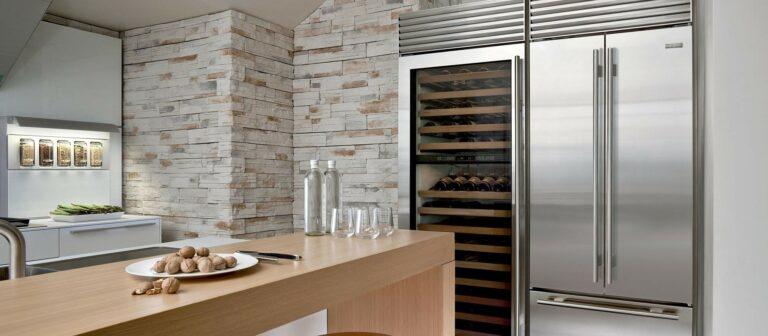 Fix Sub-Zero Refrigerator Not Cooling
One of the most frustrating experiences is when you realize that your Sub-Zero fridge has stopped cooling and requires repair.
It might be a problem as simple as a failed condenser fan or as complex as a sealed system leak. Proper diagnosis by a professional expert helps determine the cause of the issue and allows for effective repairs.
Here are several common causes of a non-cooling Sub-Zero refrigerator.
Sub-Zero refrigerator failed condenser fan
Most Sub-Zero refrigerators have the condenser coil located up top behind the decorative grill. Often, consumers do not pay attention to the condition of the condenser coil, and it becomes clogged. A clogged coil forces the condenser fan to run harder, eventually leading to the fan overheating and failing. Tip: if you feel that the bar between the two doors on your Sub-Zero refrigerator becomes warmer than usual or even hot, you most likely have a condenser fan problem.
Another common issue with Sub-Zero refrigerators is a defrost problem.
This condition is common and often overlooked. The problem might be with the defrost system. Depending on the model, Sub-Zero refrigerators may have a passive defrost system in the fresh food section with a so-called 'crying' evaporator, or a traditional system with a defrost heater and defrost thermostat (terminator). A professional technician can identify the root of the problem and fix it efficiently.
Call us today at 949 419 6165 or book your appointment online for Sub-Zero repair near me in Orange County, CA.
Sub-Zero refrigerator leaking
Just call today at 949 419 6165 or book online to get the best Sub-Zero refrigerator leaking repair near me in Orange County, CA.
Sub-Zero icemaker not working
Just dial our number 949 419 6165 or book an appointment online, and we will be glad to help you with the Sub-Zero icemaker repair.
Contact Us
Make An Appointment For Sub-Zero Refrigerator Repair in Orange County, CA
We have 100% appointments as soon as the same day. Scheduling time is 2 minutes or less. The best appliance repair near you!
Call us for a quote today!
(949) 419 6165
We do Sub-Zero refrigerator repair in Orange County, CA, in the following areas:
Appliance repair in Mission Viejo, CA
And more!
Also, check out this blog! We provide helpful information from our experts who specialize in appliance repair in Orange County, CA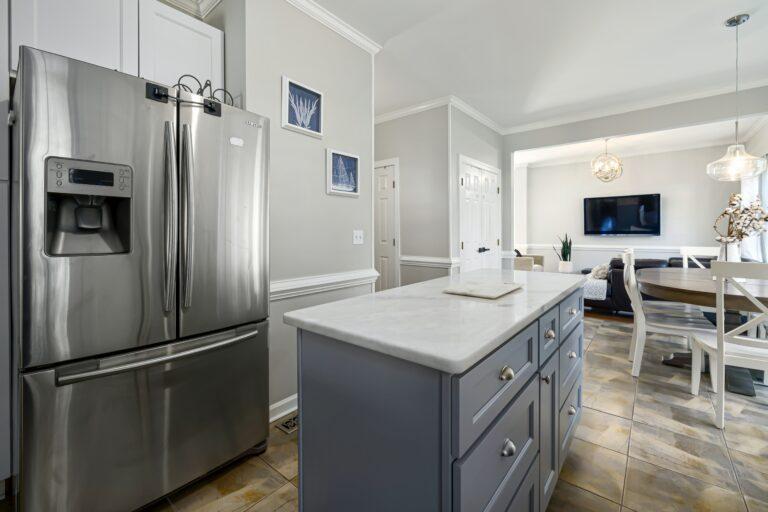 An Orange County resident living in Ladera Ranch is accusing Samsung of manufacturing unreliable and malfunctioning refrigerators. This individual is unlikely to be alone, given the popularity of Samsung appliances in Orange County. USA Today has published an article regarding Samsung Corporation, specifically focusing on the issues with their refrigerators. As the article states, "Hundreds…